Mission
The Alabama Network of Children's Advocacy Centers, Inc. (ANCAC or The Network) is a not-for-profit organization whose mission is to promote the multi-disciplinary process in fostering an abuse-free society for Alabama's children and support the development of the Children's Advocacy Center (CAC) model through public awareness, training and collaborative partnerships.
The Network achieves this mission with 47 Children's Advocacy Centers serving 67 counties with forensic interviewing, evaluations, medical referrals, and counseling services.
History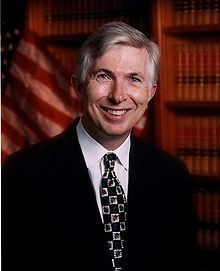 Robert "Bud" Cramer, Alabama native, former United States Representative, introduced the concept of the Child Advocacy Center on local, state, and national levels in 1984. The first Child Advocacy Center in the nation was established in Huntsville on May 1, 1985 by Representative Cramer.
In 1986 the Alabama Legislature passed a bill designating the Huntsville location as a pilot Child Advocacy Center program. This opened the door to Victims Of Crime Act funding for our first center. The Alabama Network of Children's Advocacy Centers began as an informal organization with Bud Cramer as the first president of the organization. During the next decade, Alabama would establish 10 centers across the state and lead the nation in the development of Child Advocacy Centers. The model, developed here in Alabama, has spread to more than 950 sites across the United States and in 34 foreign countries.
Legislation was passed in 1990 to fund seven full-member centers in Alabama. In 1992 House Bill 446 passed and the Alabama Network Standards became written law. Four years later, the Network was recognized as a State Chapter by The National Network of Children's Advocacy Centers, which is now the National Children's Alliance.
The Executive Director of each Full Member center serves as a voting member of the Board of Directors of the Alabama Network of Children's Advocacy Centers, Inc.